The best breweries to visit with friends in the Ardennes
In the Houffalize region
Achouffe Brewery
"A magical universe for a magical experience. »
Close to several of our hiking and biking tours such as the Transardennaise VTT Nord or the EscapArdenne Eisleck Trail, you can taste one of the most famous products of the Ardennes region by visiting the brewery Achouffe . Founded in 1982, the leprechauns and other goblins represented on the bottles are exported to many foreign countries. These little characters will give you a warm welcome to discover the brewery, its setting and its delicious tasting.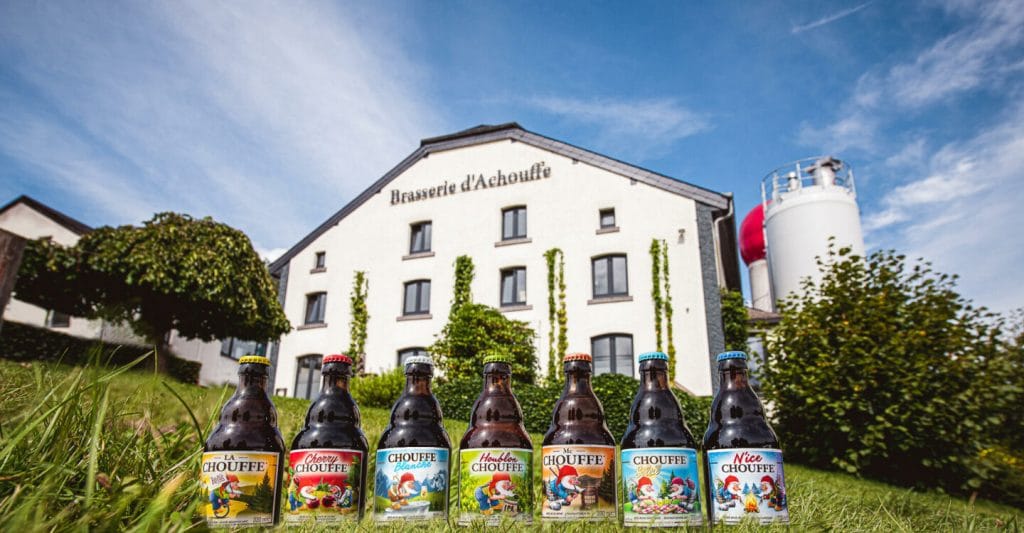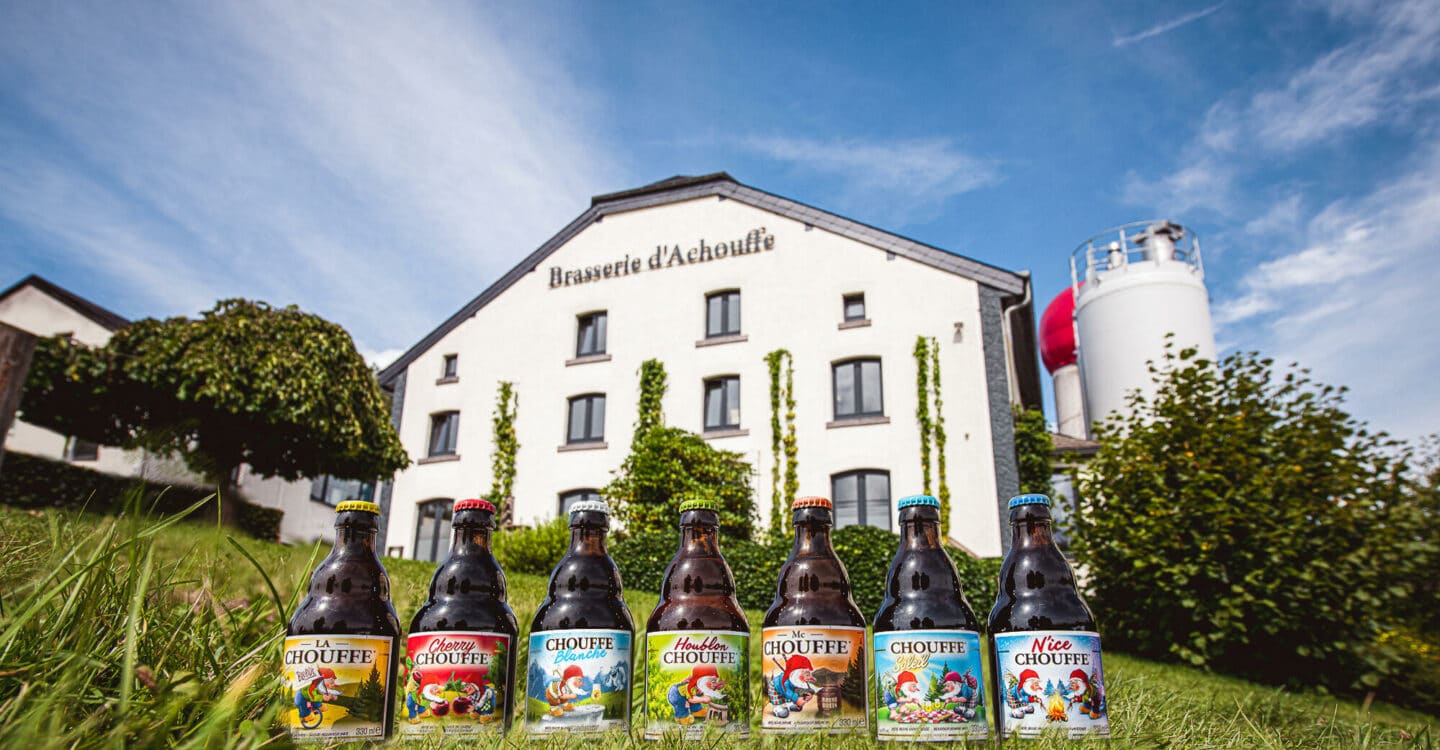 Europ'Aventure recommendation
On the route of the Transardennaise à VTT Nord but also near many other hiking routes, the visit of the Achouffe brewery is an excellent activity to taste our local products after several days of walking. But don't forget to make an appointment!
For more information: https: //chouffe.com/
In the region of Orval
Abbey of Notre-Dame d'Orval
"A religious and gastronomic visit"
On the trails of the Transgaumaise during the stage between Villers-devant-Orval and Sainte-Cécile, discover a historical place famous for its trappist beer where the community of monks open the doors of their domain to you… Known for its The Orval Abbey produces one of the mostfamous Trappist beers, "Orval", and its abbey cheese, which is typical of the Gaumais region, on its estate.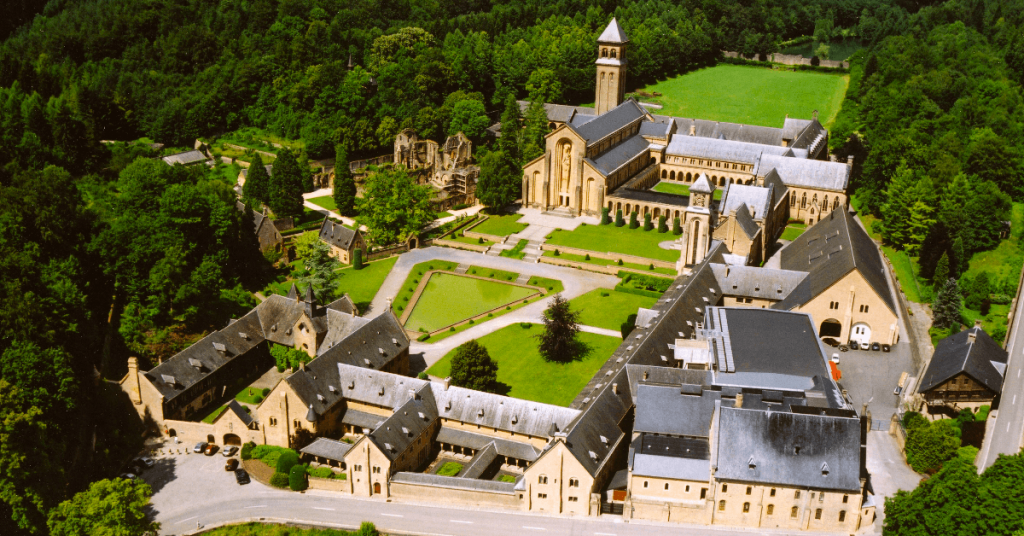 Europ'Aventure recommendation
Tasting of local products, ancient ruins, monastic museum, medicinal plant garden and art collections… Plan to stop just after your departure from Villers-devant-Orval. Possibility of meals at the guardian angel's inn
For more information: https: //www.orval.be/fr/
In the Rochefort area
Abbey Notre-Dame de Saint-Remy
"Authentic Trappist product, a label of quality and authenticity awarded to beers and cheeses produced within the confines of the Trappist abbeys alone. »
Still inhabited by Trappist monks, the brewery and the abbey cannot be visited but the church is open to the public outside of worship hours. Located 3 km from the centre of Rochefort, the abbey is mainly known for its brewery. So take the opportunity to taste these Trappist beers in the city's establishments.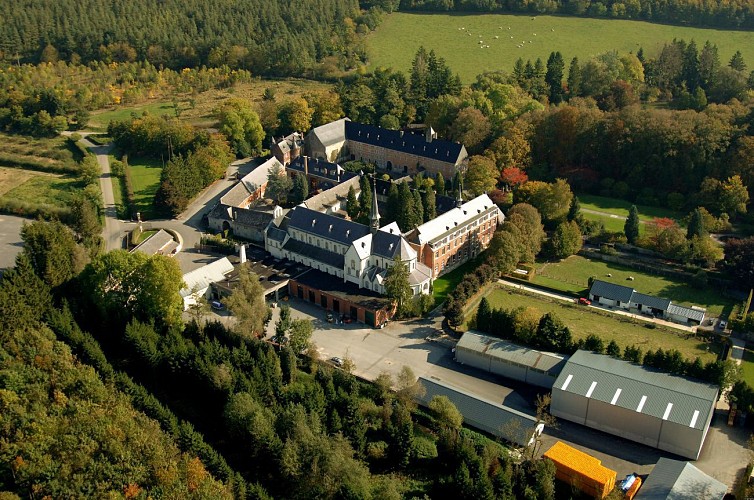 Europ'Aventure recommendation
End your organized hike in style by tasting the Trappist beers of Rochefort! The abbey is still accessible for spiritual retreats.
For more information: https: //www.abbaye-rochefort.be/
Wallonia, and the Ardennes in particular, is welcoming and generous, right down to the plate. The richness of its soil, the creativity and know-how of its artisan producers, its sense of celebration are all talents at the service of generous recipes with unique flavours. More ideas for gastronomic activities on the Wallonia Belgium Tourism website: https: //walloniebelgiquetourisme.be/fr-be/3/jaime/wallonie-gourmande.