"Running the Transardennaise – Brian Lovatt's account of the experience
Introduction
This article presents some observations and lessons learned from my six-day run along the 157 km Transardennaise trail, from October 18 to 23, 2023. I'm sure this article will be of interest to others who might consider running on this trail.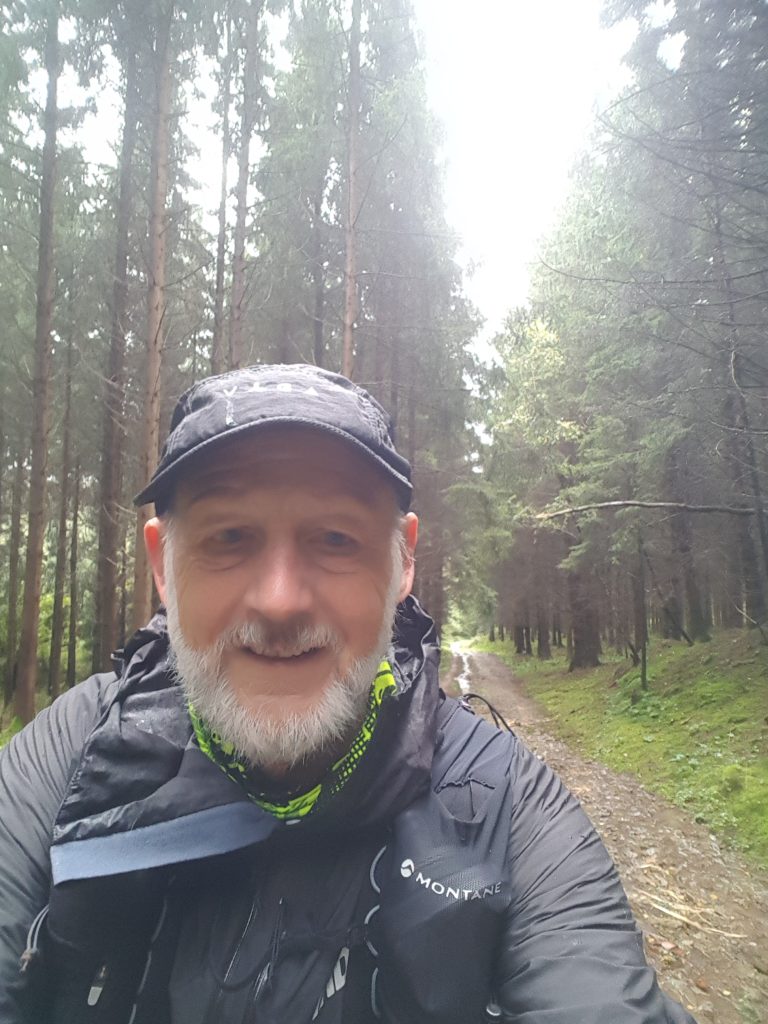 Although it rained almost every day during my stay and there was little sunshine, it was still great to be able to enjoy the forest and nature. I decided to contact Europ'Aventure so that they could take care of all the logistics for me: hotel reservations, luggage transfer and transport at the end of my stay. Planning and coordination were excellent, and everything went off without a hitch. The quality of the accommodation and especially the food were extraordinary.
Preparation
Initial estimate. If you're not an experienced ultra-trail runner and you're planning to cover the 157 km without stopping, the question is how many kilometers you should cover per day. I found that 6 days, with an average of 25 km and 535 m of ascent per day, i.e. around 3h20 of running per day, suited me.
Accommodation and logistics. Once you've decided on the number of days you'd like to spend hiking, I strongly recommend that you contact Europ'Aventure to plan the details and get a quote. They can take care of everything from arrival, accommodation, luggage transfer and return transport.
Explore the itinerary. The trail is available in GPX format from various sources, including
https://www.gpstracks.nl/wandelroutes-be-luxemburg.php?id=2991
https://nl.wikiloc.com/wikiloc/download.do?id=50405965
These files are ideal for exploring the route on Google Earth, but different versions are available. Some files cover the entire route. Most are divided into segments – usually 7 steps. Make sure that the itineraries you choose are consistent with your departure and arrival points for each day. You can modify the GPX file(s) to suit your program using a GPX file editor such as gpx.studio – the online GPX file editor. If you go with Europ'Aventure, they will provide you with itineraries that will take you to your accommodation.
The trail guide. Available online(https://europaventure.be/itineraires/guide-la-transardennaise-edition-2021/) for €16.90, it is a useful reference and gives a good description of the trail, section by section.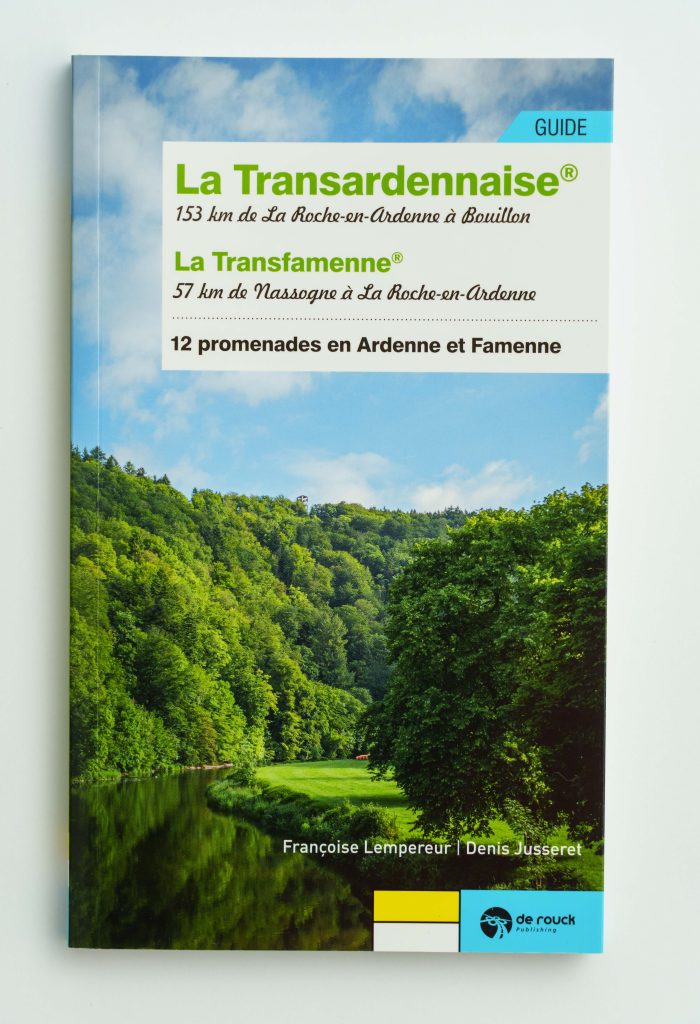 The weather. No matter when you plan to leave, time will be an important factor in your planning and preparation. It rained and was cool for most of my October run, making wet weather gear a priority. Hydration was not a problem. Not so in summer.
Training
Run, replenish and recover. Running 20-30 km may not be a problem, but recovering and running another 20-30 km the next day and the day after that may be. So my training focused on longer runs on consecutive days to make sure I could recover enough to be comfortable for the six days on the trail.
A big lesson was the benefit of calculating my replenishment needs based on the average number of calories I burn (67 cal) and the volume of sweat I lose (89 ml) per kilometer, as recorded by my sports watch over the previous six weeks of running.
Using the guidelines and averages below, I was able to estimate my daily replenishment needs and what I should carry as a minimum:
o 2000 calories a day – about 8 Clif energy bars, not counting other meals. I usually ate 3 or 4.
o 2.4 liters of sweat loss per day – to replenish to at least 80%, you need nearly 2 liters – I was consuming around 1.5 liters per day.
o Loss of essential minerals in 315 ml of lost sweat, which had to be replenished with a combination of electrolyte hydration and mineral supplements:
 Sodium: 1,645 mg
 Potassium: 470 mg
 Calcium: 135 mg
 Magnesium: 60 mg
I ended up running on 1 liter of water mixed with a rehydrator/electrolyte and 500 ml of still water. The rehydration effort made a huge difference to how I felt during and after each day's racing and, more importantly, how I felt when I set off the next morning.
Equipment
Running vest. I chose a 20-liter Montane Gecko VP running vest for comfort and balance. With all the items listed, including 1.5 liters of water, it weighed around 7 kg. It was snug, comfortable and the contents didn't bounce around – I never felt it most days.
Waterproof bag. We strongly recommend inserting a waterproof bag, such as the Osprey 20-liter bag, which rolls up tightly to keep contents dry and limit travel.
Zipper bags. Packing items together in zippered plastic bags eliminates clutter and makes packing tighter and more stable.
Power source with USB cables. My phone's battery rarely lasts a whole day. I also packed a spare charging cable for my smartwatch – just in case.
Focus. As I re-packed for the next day, I improved the way I packed my things – making sure energy bars were easily accessible as I ran.
Trails and navigation
Trail markers. The trail is generally well-marked, but there are a few places where it has been rerouted or signs have been disturbed. In some cases, the signposted path changes from a larger, much-frequented trail or track to a smaller, less-frequented one. So we have to be very careful.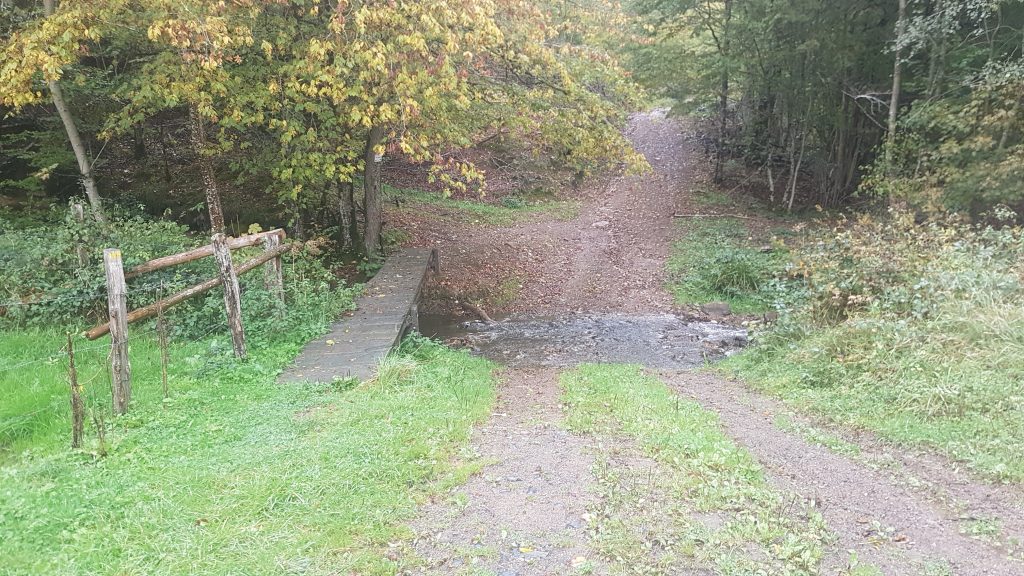 GPS tracks. The GPS tracks supplied by Europ'Aventure are highly accurate and reliable. Used with my Garmin sports watch, I was quickly alerted every time I went off course, which happened several times a day. Without this assistance, it would have been easy to veer off course and have to retrace my steps.
Map. On the rare occasions when GPS tracks and trail markings did not match, it was essential to refer to the map. By covering the acetate card with adhesive plastic (40-50 microns), front and back, it was easy to fold it into a 10 x 10 cm square, covering the day's trail over 2 or 3 squares, and held in place by a sturdy elastic band. This makes it easy to carry the map in one of the jacket's front pockets, take it out and open it on the right section of trail.
Order the card at https://europaventure.be/itineraires/carte-de-la-transardennaise-a-pied/ (€8.00)
Acetate with detachable paper backing comes in roll form and can be found in any office supplies store. Cover the card in advance – it's not something you can do on Day 1.
Hunting, forestry and storm damage. All these factors were present in October, but they didn't pose a problem. Europ'Aventure had warned me in advance of the hunting restrictions on one segment and had organized transport to get me around this segment and back on track. The website: https: //partageonslaforet.be/ provides up-to-date information on hunting restrictions.
Logging, storm damage and clean-up efforts have had an impact on the trail, particularly in the central sections, creating obstacles that have had to be worked around without losing the trail.
Race conditions
Trail conditions. The trails were largely defined by the significant changes in terrain, as they are cut by the many rivers and streams that create long stretches of up and down. The trails were generally in good condition, rocky in some places, sometimes loose, and muddy in others. Some sections were flooded. The rivers were passable.
Running shoes and socks. For this time of year, with so much rain and trail degradation, deep-cleated running shoes with good ankle support and traction were essential.
Waterproof socks – Bamboo, Sealzskinz, etc. – are highly recommended. I wore the same pair of bamboo socks for three days, drying them carefully every evening. My feet didn't suffer.
Protection from the elements. I was very comfortable, even in heavy rain and strong winds, in a waterproof, highly breathable jacket (Inov 8 Pertex Stormshell). A single long-sleeved, breathable and warm (+5 – 10 C) base layer proved sufficient most of the time – as long as I kept moving!
Trekking poles. With a few exceptions, including the ascent to La Roche on the escarpment, poles weren't really necessary on segments 1 and 2. Thereafter, each day consisted of long climbs with poles and running on the flat and downhill. The poles were also useful for coping with loose rocks and slippery mud on some descents.
Equipment list
| | | |
| --- | --- | --- |
| LIN | Item | Qty |
| 1 | Running vest/backpack (Montane Gecko VP 20+) | 1 |
| 2 | Waterproof dry bag, 20 ltr (Osprey) | 1 |
| 3 | Water bottles – 4x 500 ml (2 liters total) | 4 |
| 4 | Maps – waterproofed | 1 |
| 5 | Compass | 1 |
| 6 | GPS device with tracks, spare batteries | 1 |
| 7 | Knife | 1 |
| 8 | Whistle | 1 |
| 9 | Socks dry and wet weather conditions | 6 |
| 10 | Neck gaiter | 3 |
| 11 | Change of base layer | 6 |
| 12 | Long sleeve self-wicking pullover | 1 |
| 13 | Water proof jacket | 1 |
| 14 | Waterproof trousers | 1 |
| 15 | Hat – wet weather, cold weather | 1 |
| 16 | Gloves – wet weather, cold weather | 1 |
| 17 | Rain poncho | 1 |
| 18 | Cold weather trousers (seasonal) | 1 |
| 19 | Medical kit | 1 |
| 20 | Survival blanket (220 x 160 cm, 60 g) | 1 |
| 21 | Head lamp with spare batteries | 1 |
| 22 | Hand torch with spare batteries | 1 |
| 23 | Cell phone | 1 |
| 24 | Power pack for cell phone with USB cable | 1 |
| 25 | Hand cleaner | 1 |
| 26 | Sun block | 1 |
| 27 | Trekking poles – pair, collapsible | 1 |
| 28 | Food – endurance fuel, rehydration, recovery (clifs bars, Electrolyte) | 24 |
| 29 | Toilet kit – toilet paper, shovel, poop bags in zip-lock bag | 1 |
| 30 | IDs, Bank/Credit Cards, Cash, Keys | 1 |